A committed company
Committed teams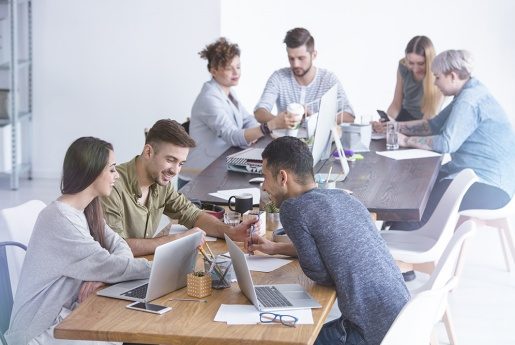 Our environmental and societal policy
Our CSR policy is a strong axis of our strategy, a factor attractiveness and commitment of our employees. Our desire is to be recognized as a responsible digital player and attentive to environmental and societal issues.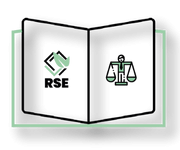 Our CSR commitment is part of our corporate plan and focuses on three areas: a social, ethical and environmental commitment.
Visit our CSR report, freely accessible this link.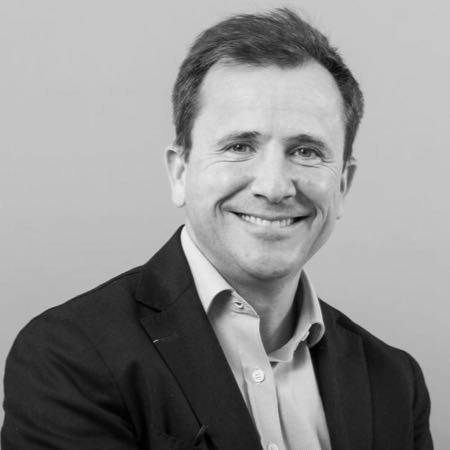 "Ethics, trust and responsibility form the basis of our CSR approach. It is expressed in particular by our desire to be a responsible digital player, but also in the well-being of our employees and respect for our customers and suppliers.

Our CSR approach gives meaning and momentum to all of our actions. "

At Luminess we combine technological development and enhancement of human capital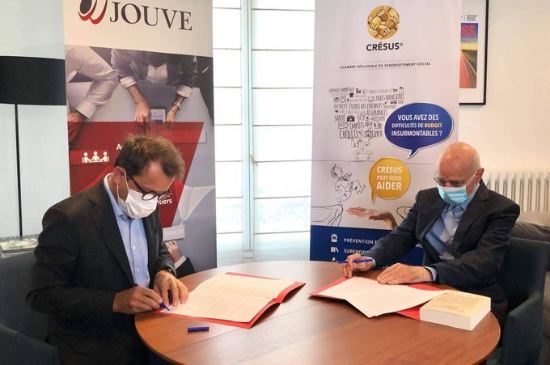 Work for professional equality
88/100
This is our Gender Equality Index in 2022, the result of a trajectory put in place five years ago which has allowed us to go from 73 to 88. Closing the pay gap, having equivalent increases, recruiting women to positions strategies and managers are the pillars of our approach.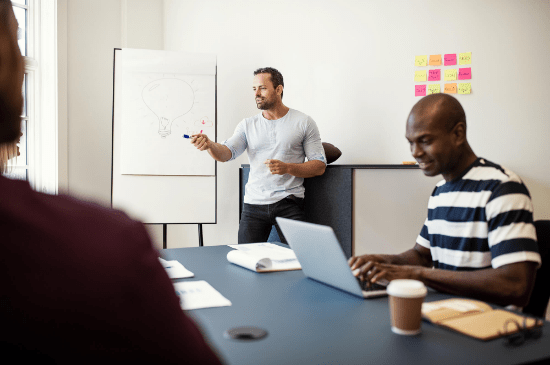 Reduce our environmental impact
-25%
of atmospheric emissions in 2025. This is the objective we have set for ourselves by developing new ways of working: reduction of e-mails, automatic shutdown of workstations at production sites, and so on.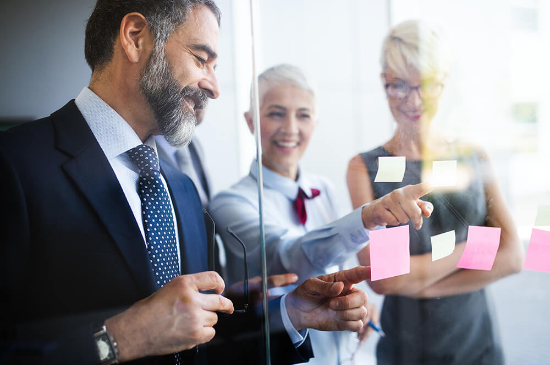 Support our partners and service providers
Terms of payment
This is the commitment we made to our TPE and ETI type suppliers during the health crisis.
A strong commitment, rewarded at the 12th edition of the Purchasing Decision Trophies, organized with the National Purchasing Council (CNA), where Luminess (formerly Jouve) received the gold prize for its virtuous behavior during the health crisis, alongside the Ministry of the Armed Forces and BPN Paribas.
Establish responsible partnerships and supplier relationships
Equity, Ethics, Transparency
Trust is at the heart of our CSR strategy and our values, and must truly permeate our entire company, our actions and our relationships with our suppliers. Because maintaining balanced relationships with our suppliers requires reciprocal commitments, Luminess has set up a Responsible Purchasing Charter. It lists fundamental principles relating to Human Rights, the result of our adherence to the UN Global Compact, respect for the environment and the fight against corruption. Equity, Ethics, Transparency and Honesty are the key words of this charter.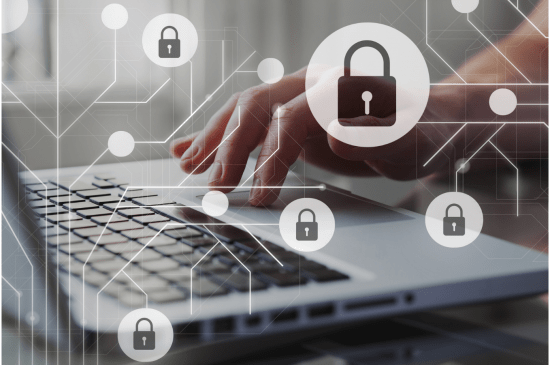 Working for ethical data
Protect your personal data
Beyond the GDPR regulatory framework, Luminess has also implemented a information security and personal data protection charter applicable to our suppliers, partners and service providers. Guarantor of our requirements, the signatories of this charter agree to specific rules according to the type of supplier: basic, standard, sensitive or essential.
Multiple expertise
Our commitments
Social
↗︎ Health & safety
↗︎ Quality of life at work
↗︎ Gender equality
Environmental
↘︎ Energy consumption
↘︎ Atmospheric emissions and waste
↘︎ Travel footprint
Societal
↗︎ Responsible partnerships and sponsorship
↗︎ Involvement in the territories where Luminess is established
↗︎ Supporting our customers towards new uses
Teams proud to support you
Engineers, designers, developers, salespeople,
project managers, human resources and young people in training ...
documents processed per year
of atmospheric emissions in 2025
Our DNA
Our values
Trust
It is the essential element for any lasting collaboration

Responsibility
It is doing everything to keep our commitments
Excellency
It is the desire to constantly surpass ourselves and innovate
Boldness
It is having a taste for the challenge, being curious, knowing how to get out of the box

Testimonials
Embody our commitments
Chrystele Herault
Software engineer
"The challenge runner was a real collective impetus which serves solidarity! It was a joy to share these moments of sport and to discuss our practices both with our site colleagues and those from other sites. And this especially since it was for a good cause! This promises us lively conversations when we return to the site and who knows common training… "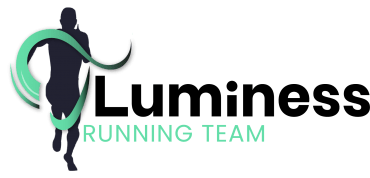 Pascal Manczyk
Human Resources Director
"First of all, we wanted to encourage employees to communicate face-to-face or by telephone more frequently in order to build a stronger close relationship with their colleagues. Then, it is important that they can break with immediacy, while we are in an increasingly stressful hyperconnected context (where it is observed that the majority of employees check their email every 5 minutes) by encouraging them to wondering about the relevance of sending such and such an email ".