We are convinced that our human capital is our greatest asset to build our future. This is why we place the employee experience at the same level as the customer experience. With our social policy, we are committed to making sense to all of our employees.
With our social policy, we want to make Luminess a real citizen enterprise. Integration, the feminization of our teams, the sharing of value or well-being at work are all subjects that we deal with in our CSR policy.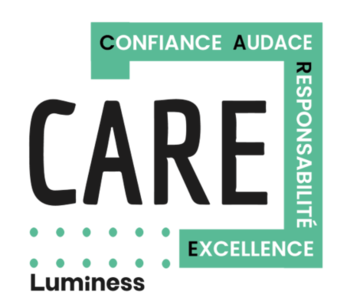 Promote value sharing
.
Sharing the value created in the company with our employees is a priority. Beyond the stakes of purchasing power, it makes it possible to truly include the teams in the project led by the Group.
For these purposes we have set up a derogatory participation agreement to the most favorable law for our teams. Also, our profit-sharing agreement has evolved and is now based on the achievement of the company's financial objective, the reduction of the sending of emails and the reduction of accidents at work fully contributes to the sharing of the value . The value-sharing bonus was regularly distributed to all of our eligible employees.
Employees also have the option of investing their employee savings in company shares in a PEE and benefiting from a matching contribution from the company.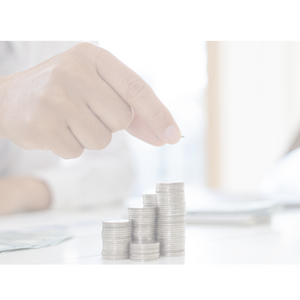 Strengthen our ties with the army
The Luminess Group is partner of National Defense since 2019. This strong commitment was materialized by the signing of an agreement with the Ministry of the Armed Forces. The latter makes it possible to create this link between National Defense and employees wishing to join the military reserve, and facilitates their availability and responsiveness to serve in the National Guard, by committing to release reservist employees for 8 days. In order to support this civic commitment, Luminess has chosen to go further and offer two additional days financed by companies and has also set up a "reservists" collective provident insurance contract. Symbol of the strong link between Luminess and National Defence, this partnership also allows the Group to share its expertise, its commitments and its decision-making methods with members of the armed forces.
Today, Luminess, by signing the manifesto Promilès thus undertakes to pay particular attention to active and reserve personnel, veterans, the injured and their families.
More information on signing the manifesto in our press release.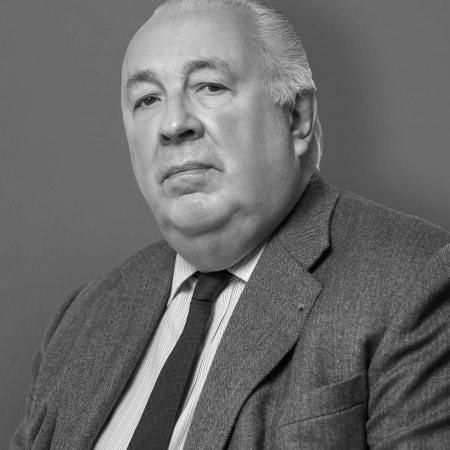 Bruno Vergé
Chairman and CEO of Luminess Group
Strengthening the link between companies and the Army is fully in line with our CSR strategy. We have many things to learn from National Defence, both in terms of who they are and how they work. The strategic issues are very strong and, on a different scale, many similarities can be made with what we are experiencing. And vice versa, we must open the door of our companies to the Army.
Ensuring gender equality
.
We ensure a strict equality between our male and female employees in terms of training, compensation and career development. The number of women in management has increased, from 22% in 2018 to 30% in 2021. Our gender pay equality index (88/100) reflects our corporate policy in the service of equality and our commitment to make tech a sector that seduces and attracts more and more women.
As such, we have specific objective to feminize our IT teams. As a major digital player, our sector is struggling to recruit women. Weakly present in scientific and technological studies, women engineers are less numerous in companies. We have developed the feminization of our engineering teams by increasing the proportion of women in IT teams by 30% by the end of 2022. A 5% higher proportion to that of women trained in this sector every year!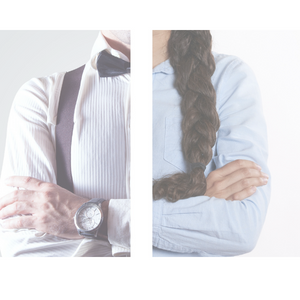 Foster inclusion and diversity
In terms of social policy, Luminess establishes many principles in favor of diversity, integration of people with disabilities and equal opportunities. All vacancies are open to candidates with disabilities. A number of measures have been strengthened in recent years in order to:
Encourage people recognized as disabled workers to declare their disability

Keep people with disabilities in employment by adapting workstations in partnership between our occupational health nurse and an ergonomist from the occupational health services

Raise the awareness of our recruitment partners about our desire to promote the employment of people with disabilities

Educate our managers on the interest of integrating disabled staff into their teams

Use, when possible, ESATs or specialized companies

As such, we have developed two partnerships :
A first with theMayenne adapted company Sam'aide and the second with theESAT Innovate and co, to allow people recognized as disabled workers who do not have the capacity to access ordinary employment or in an adapted company, to join our teams.
The group has also set up a partnership with the Happy Coffees who accompany us on our various customer events.
Give meaning to the project
Strengthen cohesion
We offer all newcomers a integration day at our historic site in Mayenne : this day allows you to discover the Group's businesses thanks to exhaustive presentations of the know-how, skills and offers of Luminess by experts. The day also promotes Group cohesion because it brings together new hires from all our sites in France. The opportunity to immerse yourself in the culture of the company.
On a daily basis, we maintain the link between our employees on all of our sites (France and abroad) thanks to our internal social network, Talkspirit.
Le COMEX moves all three on all sites to take stock of the Group's strategy, figures and outlook. Between two roadshows, breakfasts, lunches and dinners are regularly organized, a small format of about ten people conducive to discussion and sharing.
Turnkey referrers on our sites Rennes et Mayenne animate and federate the teams around common projects: sporting and cultural outings, activities on the sites, but also on major corporate issues such as the committee linked to the Data Ethics by Luminess brand.
We have developed communities on our various sites, such as bikers (employees who cycle to work). Since 2020, these are 10 tons of CO2 that have been saved thanks to our bike riders. Local outings and bike repair shops are also organized.
Provide training
Employee training is one of our priorities.
In 2022, 40% of employees have been trained by organizations training on various themes: innovative technologies, languages, key issues related to our activity.
Beyond traditional training, we regularly inform our employees about our expertise and solutions and give them a voice. We have set up weekly meetings with two mechanisms:
"Wednesday's training", which allows, via a remote meeting of presentation by our collaborators, to reinforce the knowledge of our offers and our technologies
"The word to", which gives an employee the opportunity to talk through a video accessible to all, about their job, their projects and their daily missions.
So much information accessible by all in replay at any time on our corporate social network.
Rethinking managerial practices
In a profoundly changing societal context (new forms of work, new relationships with the company, time and space) we support our managers in transforming their role, to improve working relationships within teams and promote employee engagement and well-being.
These new practices promote everyone's development and give more meaning to the company's project.
Develop internal mobility
We advocate the mobility of our employees: in 2022, more than 10% of Luminess employees have evolved within the company. In particular, we want to support mobility towards other areas of expertise, other positions within the Group, encourage the hiring of our work-study trainees when possible, or even secondment our employees to our various sites, including the 'international.  
In 2022, Luminess welcomed around fifty students on internships or work-study programs.
Encourage teleworking
Today, more than 2/3 of our employees benefit from 2 or 3 days of teleworking per week.
This company agreement preserves the necessary social link in the company while allowing our employees a better distribution of private life and professional life and has a significant impact on the environment.