Dematerialization of invoices
Automate and simplify the processing of your invoices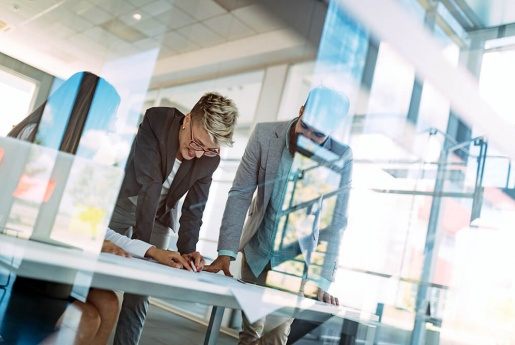 Improve your accounting and financial processes
Optimized invoice management is a lever forimprovement of your accounting and financial processes.
Starting the July 1, 2024, receipt of electronic invoices will be mandatory for all companies: beyond the regulatory and technical constraints, this change is an opportunity to obtain rapid ROI on the accounting value chain.
For more than twenty years, Luminess has offered a supplier invoice processing services​ combining advanced RAD/LAD technologies and recognized know-how, allowing companies ​and administrations tooptimize performance and steering of their accounting treatments.​
Luminess solutions, combined with technical and functional expertise, make it possible tosave over 75% on invoice management costs, by optimizing the management of invoices, to improve the management of their cash flow. Invoice processing time is 30% shortcut.
The move to electronic invoicing
A regulatory change as of July 1, 2024
A regulatory change that impacts all professionals and companies from July 1, 2024:
All companies, individual entrepreneurs and professionals must be able to receive dematerialized invoices – in a compliant format – from July 1, 2024, be able to interface with the public billing portal (PPF) – directly, via a dematerialization operator (OD) or a partner dematerialization platform (PDP) – and be able to automatically integrate them into their accounting IS.
In a compliant format, directly or through an OD or a PDP, large companies (staff of more than 5 employees or turnover of more than €000 billion) will have to issue electronic invoices (e-invoicing) from July 1, 2024, then ETI (workforce of more than 250 employees or turnover greater than €50 million) from January 1, 2025 and, finally, SMEs from January 1, 2026.
This schedule also applies to the obligation to transmit data to the tax authorities (e-reporting).


Our know-how
A complete service offer, dematerialization and SAE compliance
Reception
Receipt in all formats and input flows: paper, PDF, Factur-X and EDI, whether the documents are structured or not
Receipt by Mail, Upload or Email
Digitization and extraction
Reliable, faithful and compliant digitization (NF544 certification in progress) of paper invoices and accompanying documents
Automatic extraction and control of mailing data
Automatic extraction and control of invoice data
Verification of data compliance
Data structuring and conversion into standard format (Factur-X, EDI, etc.)
Processing and delivery
Processing of ancillary documents (attachments, reminders, etc.)
Structuring and delivery of data and images to feed the accounting system
Transmission to a Partner Dematerialization Platform (PDP) or to the Public Billing Portal (PPF)

archiving
Conclusive archiving of digitized invoices for a period of 10 years in an SAE certified NF461
Portal for research and consultation of archived invoices

Additional services
Implementation of a reconciliation portal for reconciliation of invoices, purchase orders and supporting documents
Duplicates management
Management of reminders
Rejection management
Integration with the accounting workflow

Improve the performance of your organization
Our invoice dematerialization solution
Universality
Processing of all types of invoices
Optimization and simplification
Reduction of 50% to 75% of the cost of processing invoices thanks in particular to accelerated processing times (30% reduction), to a reduction in related costs
Simplification of VAT reporting obligations

Data control
Data compliance
Traceability of exchanges and actions
Creation and monitoring of the accounting trail
Guaranteed traceability and data integrity

Customer satisfaction on complex projects
Support and change management
Management of complex and specific projects

Multi-channel and multilingual
Processing of paper invoices, PDF, Factur-X, EDI…, structured or not, whatever their language

Expertises
A dematerialization operator for a compliant, economical and complete solution
Treatment
Integration of all incoming flows
Reliability and structuring of the data entered

RAD / LAD / Control
Business rules
Customer repositories
Compliance review

Interfacing with PDPs or the PPF
The architecture of Luminess makes it possible to interface directly with the PPF as with a PDP
Luminess has partnered with a market leading PDP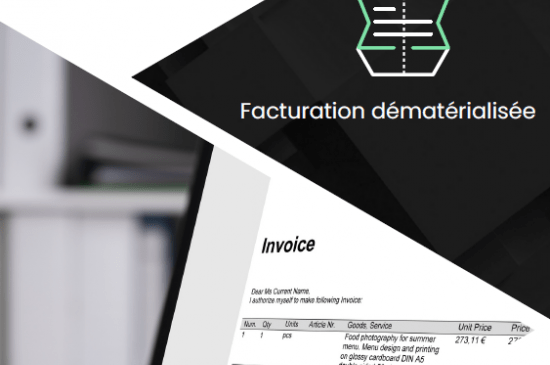 datasheet
To find out more about our invoice dematerialization solution, you can download our product sheet.