DataCapture
Document control SaaS solution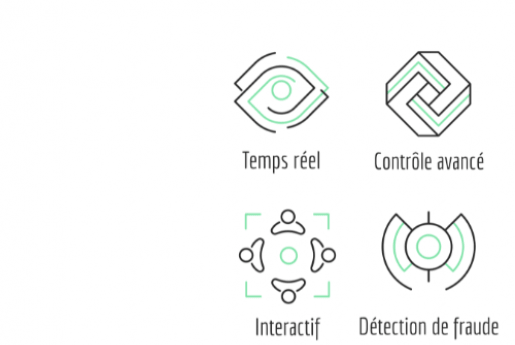 The most complete document control solution on the market
Data Capture, our SaaS solution for automated capture and controls, allows you to streamline your relationship entry processes and your customer journeys in complete safety.
TechnologyIartificial intelligence image recognition, coupled with recourse to blockchain and processes of biometrics, allow it to automate the reading and extraction of data from a wide variety of documents (proof of address, proof of income, license, registration card, health insurance card, etc.). This self-regulating automation techniques associated with a human supervision, if necessary, allows fast and secure processing of your data.
Automate case processing with Data Capture
How it works?
Data Capture, a SaaS solution to automate the control of your documents.
How it works?
1) Login and read your documents
2) Extraction data necessary for the control
3) Verification the completeness of the submitted file
4) Control the consistency and compliance of this data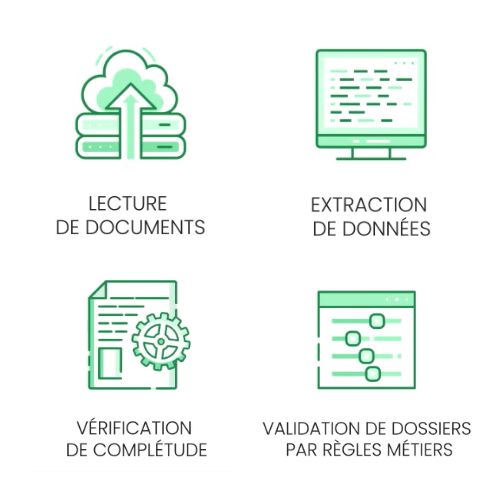 One solution, 4 services
Choose your services according to your needs.
real-time service : real-time processing with high performance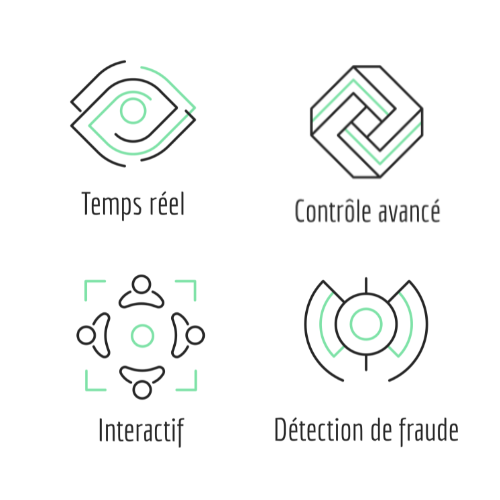 Advanced Service : further processing for better performance
Fraud detection service : to go further against document fraud
Interactive service : human guarantee to ensure 100% processing
An industrial solution
Used by the most digitalized companies
Extensive documentary coverage
One of the most complete on the market, the solution is able to process a wide variety of documents thanks to Artificial Intelligence.
Customizable sequences and control rules
Sequence your services as you wish and determine your control rules according to your needs.
Digital folder
Organized file, grouping together all the documents submitted, for compliance and consistency checks on the file and/or document.
Integration and Dashboard
A simple integration solution thanks to the support of Luminess as well as a dedicated dashboard for better performance monitoring.
Reality on the ground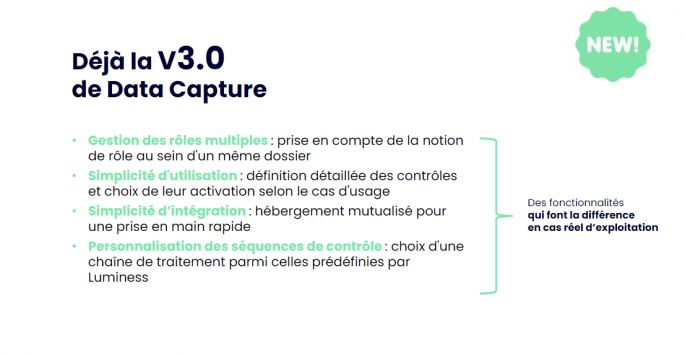 the new version of our Data Capture solution
of documents processed since the launch of Data Capture
processed in less than 15 seconds
which cover a wide combination of routes
Data Capture Solution
Smoother customer journeys
Fast processing
Automation of document recognition, whatever their input channel and format, for real-time processing.
Compliance and Consistency
AI, blockchain, biometrics, human supervision to ensure data compliance.
Hosting and secure data​
The solution is deployed in a secure environment that meets business and sovereign regulations.
Integrates into your environment
API mode for quick integration
Seamless integration
REST API and documentation available for easy integration into any type of environment
Multichannel solutions
Allows you to process documents from various sources, document capture, digital source, image from scanner, mobile device photo type
Real-time service for a smooth journey
Our response time commitments make it possible to integrate the solution into online journeys in a transparent way for the user.
Safety
Responding to the most stringent requirements in terms of security, the solution has been deployed in highly regulated environments in the world of finance and healthcare.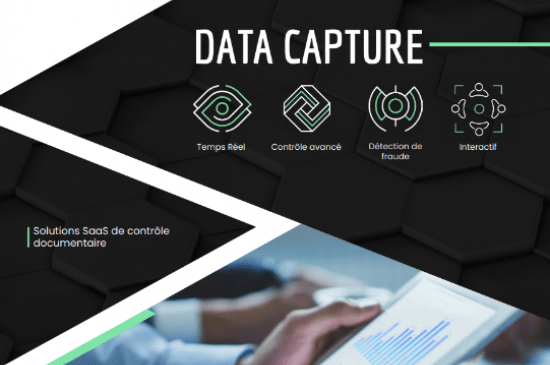 datasheet
To learn more about our Data Capture solution, you can download our product sheet.
Accelerate with Confidence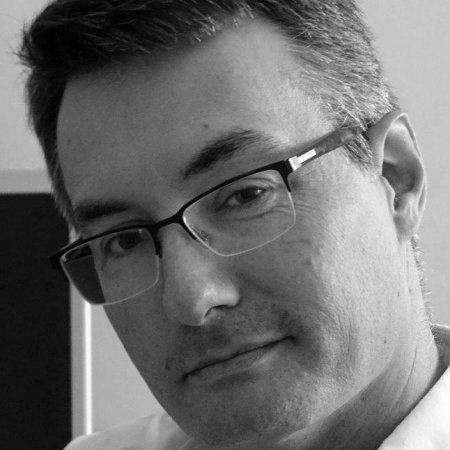 Jean-Michel Périgois
Product Manager
With our Data Capture solution, take advantage of a wealth of documentation, state-of-the-art technology and a high-level service commitment. Adapted to many sectors and use cases, Data Capture is easy to use, can be integrated into all your journeys and can be personalized according to your needs.